Scotland has over 790 islands, most of which are to be found in several distinct main groups. Each of these groups consist of many smaller and larger islands from which the largest inhabited islands, and St Kilda, are featured below. The links give access to practical information, travel tips, pictures and other interesting bits.
Island Destinations in Scotland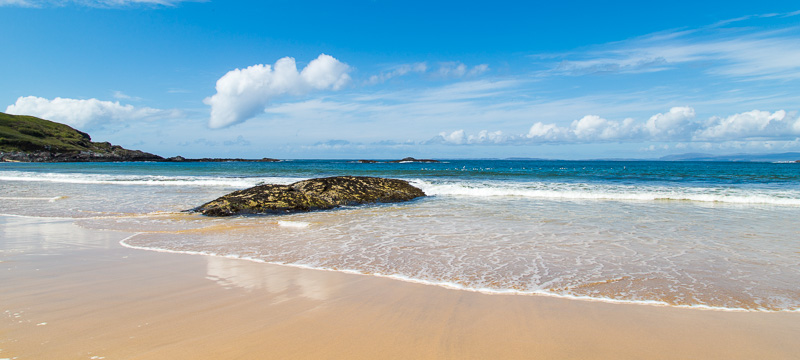 Island Population
Although according to many the seas and islands of Scotland are one of the most beautiful areas in Europe, the islands economies are at the same time very fragile. At the time of the last census in 2001, there were 95 inhabited Scottish islands with a total population of approx. 99,660. Ten years earlier, there were more than 100,000 people living on islands. Despite this overall decrease in island population, the number of inhabited islands has risen over the last decade – there were only 87 recorded as having permanent populations in the 1991 census.
Island Feeling
Hamish Haswell-Smith, in his book 'The Scottish Islands', has a nice way of describing the island feeling. 'There are few parts of the world which possess such magic and mystery as the seas around Scotland. This is an area of breathtaking beauty with a character formed not only by the proximity of mountains and sea but also by the complexity of the geography and the geology, of the climate and the social history. It is a serene yet chaotic landscape in which every isle has a distinct personality Each is an individual entity with differences so remarkable that the mere crossing of a short stretch of water can be like visiting another continent.'
Island Hopping
To discover the many islands in Scotland and use the various ferry services on the North, West and South Coast please visit our informative Island Hopping Guide of Scotland