If you are looking for something to do in Scotland that combines not only fun, but some great history and stories of our bloody past, then should look no further than a visit to one or two of our
many castles in Scotland; from rambling ruins to stately homes they're a great window on the past. Many, like Edinburgh and Stirling were once home to kings while others like Inveraray or Drumlanrig are still home to ancient families. There are castles built to defend the territory of a clan and there are those such as Caerlaverock or Urquhart that were built to defend Scotland; from enemies both home and abroad.
Visiting Castles in Scotland
Scotland is a country that has survived many battles within and without, and from the moment you approach the walls of some ancient castle, be they tumble-down rocks or a turreted palace, you will find yourself transported back through hundreds of years to another time and place; there are few experiences like walking into a castle for the first time. From ghost stories, to rare balls and banquets; from sitting on the very throne once occupied by kings to strolling around wonderfully intricate and beautiful rooms it's a feast for all the senses.
As well as wandering around, one way to truly understand the experience is to know a little bit more on the history of the castle, the reasons why it was built, by whom and the characters that have made it a unique place. Most of the main castles open to the public have guidebooks, although the more obscure and free-to-enter ones may not. I would recommend doing a bit of study ahead of time, to see which places you want to visit before you get there. It's not difficult to acquire am overall castle guide or map, which includes descriptions of the main castles you can visit in Scotland. There are literally hundreds of castles, and you'll never see them all, so choose your route and plan it out. There may be other attractions in Scotland, great walks and good local places to eat nearby, or en-route to make a great day out.

This planning also help to prevent disappointment – there is nothing worse than arriving at what you think is going to be a wonderful, fairy tale style castle and finding a roofless pile with one gable-end standing, a long since dead fireplace and plenty of moss-covered stonework. Likewise, if your vision is of some craggy tower clinging to the edge of a remote cliff-face; a sentinel staring out to sea, and you discover a manicured lawn and a dreadful Victorian pseudo-gothic façade. They come in all shapes and sizes, and knowing the provenance brings the visit to life.
People from across the globe have long understood this allure of castles in Scotland and many families (with some cash) have restored the health of their residences to their former glory. In order to cope with heating bills, taxes and a raft of other expenses incurred in keeping a castle (and usually an estate) afloat, these families have opened the doors to the public (even the Queen at the Palace of Holyroodhouse in Edinburgh). If you really want to see how the other half lived, and what it feels like to be in a living castle, then these should be your priorities. Good examples include Blair Castle home of the last private army in Europe in Perthshire, and Glamis in Angus.
Historic Scotland
Historic Scotland, which is a government agency (it administers most of the properties in Scotland that belong to the Crown Estate), own a number of castles with significant national interest and importance. So, rather than being stately homes these castles tended to be old forts with significant strategic or military value. Edinburgh Castle, which is the most famous in the country, is a complex of barracks, state rooms and dungeons. The stones of this ancient and massive place have been witness to some of the momentous events in Scottish history. It also houses the Crown and Crown Jewels of Scotland (The Honours of Scotland); which makes the visit worthwhile on its own.
Some of the ruined, uninhabited castles also have national or at least significant local historical value and whether owned by the state or by private individuals there is usually a charge to visit here too; good examples include Dunottar, Huntly and Threave castles. There are some free hidden gems as well, with Kilchurn in Argyll probably the best – certainly there are few castles with a better situation. It is always advisable to check out the access and rights of entry to these more obscure and free castles; as the owners may not want you roaming over the remains of their property, or the masonry may be unstable. If there's a locked gate and an electric fence round the site, that's a pretty big clue. Scotland has what's called 'The Right to Roam', which means you can walk pretty much anywhere, however the line becomes a bit fuzzy when it deals with gardens and private property close at hand. Always best to check if you're unsure: and polite.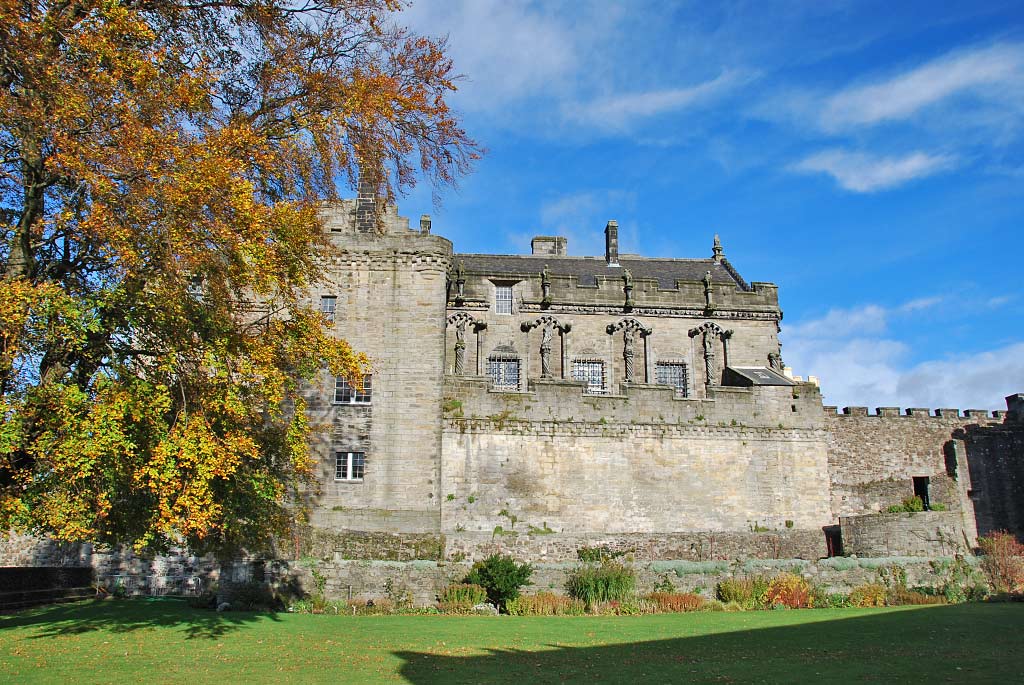 Staying in one of Scotland's Castles
Perhaps you want to do more than just visit a few castles; maybe you want to stay in one – perhaps for a night or two, or perhaps to hold a function like a wedding reception. Weddings at Scottish castles are becoming increasingly popular, as I'm sure you can well imagine, and there are a number of places to choose from and event/wedding planning companies that will help plan the thing to a 'tee'. Staying for a couple of nights is obviously involves much less drama, and there are some cracking places which double up as hotels – such as Borthwick Castle near Edinburgh, Castle Stewart near Inverness and Stonefield in Argyll.
So, whether you're chasing your ancestors and want to discover where they lived and came from; looking to delve deep into Scotland's bloody past; enjoy a visit as part of a wider Scottish vacation; or to live like a lord (well, for a couple of nights anyway); then Scotland's wide and eclectic range of castles are ideal for you. Here are my top -six recommendations (in no particular order) –
Edinburgh Castle, Edinburgh
Eilean Donan Castle, Lochalsh
Kilchurn Castle, Argyll
Dunottar Castle, Aberdeen
Threave Castle, Castle Douglas
Blair Castle, Highland Perthshire