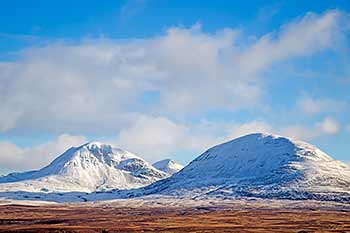 Winter Clothing: A Guide for Hikers Who Want to Stay Warm
Keen hikers will know that, in order to complete a successful and safe hike, a range of equipment and clothing is needed, whatever time of year the trip. When it comes to clothing, certain items – such as boots, waterproof jackets, lightweight base layers, hiking socks and more – are needed all year round, but in winter, there are additional extras that are needed to keep you protected from the elements.
Where's Your Head At?
When hiking in the winter, you will also need to ensure that your head and face are well protected. In cold weather, the majority of your body heat will be lost through your head, so keeping it protected is vital. A balaclava is the perfect solution, as it can be adjusted to cover as much or as little of your head, neck and face is needed, and will still be comfortable underneath a hood or a hat.
Legs should be protected by comfortable winter walking trousers that will not only retain heat, but will stay dry and protect against any potential scrapes and other damage en route.
Be sure also to protect hands and feet – gloves prevent the risk of frostbite, while thick hiking socks will keep feet warm and protected from blisters. Boots should not be made from leather, as it can freeze, and should be insulated and waterproof to keep feet warm and dry.

Layer It Up!
Be sure to dress in layers, which will enable you to adjust your body heat according to any changes in external temperature and conditions. Three key layers are needed for winter hiking: a base layer, an insulation layer and an outer shell.
The base layer is designed to keep moisture away from the skin to keep you dry. Avoid cotton, as it retains moisture, and choose a lightweight fabric such as light merino or a synthetic material instead.
The insulation layer will help you to keep your body heat, and polyester fleece is the perfect fabric. It dries quickly, is available in a range of weights and is warm, keeping you well insulated.
Finally, the outer shell is designed to protect against the elements, and needs to be breathable. There is a wide range of women's and men's waterproof jackets available – again, choose a lightweight option in which you will find it easy to move.
Packing It All
Choose a day pack that will be large enough to fit all that you need inside, including food, water, spare socks, toilet paper, a basic first aid kit and any other items that you may need. Your day pack should ideally feature compression straps, a padded belt and back and a sternum strap for maximum comfort.
All of the above equipment is needed for a day hike, but if hiking overnight, you will need to pack a larger backpack with additional provisions, a sleeping bag and cooking equipment. Being prepared is being safe, leaving you to enjoy your hike without needing to worry about the risk of becoming ill or too cold.