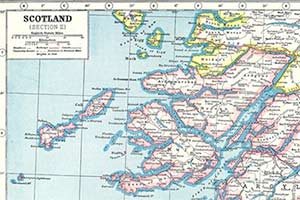 On this page you'll find three maps of Scotland, the Scotland Authorities Map, The Scotland Clan Map and a map with Scottish Regions and towns.
For our high res roadmap please visit this page
Related info:
Scotland Clan Map – Find Paper Maps of Scotland on Amazon
Scotland Authorities Councils Map
The Scotland Authorities Map shows all the councils of Scotland as of Januari 1996. For a full listing of all councils in Scotland please visit this link on wikipedia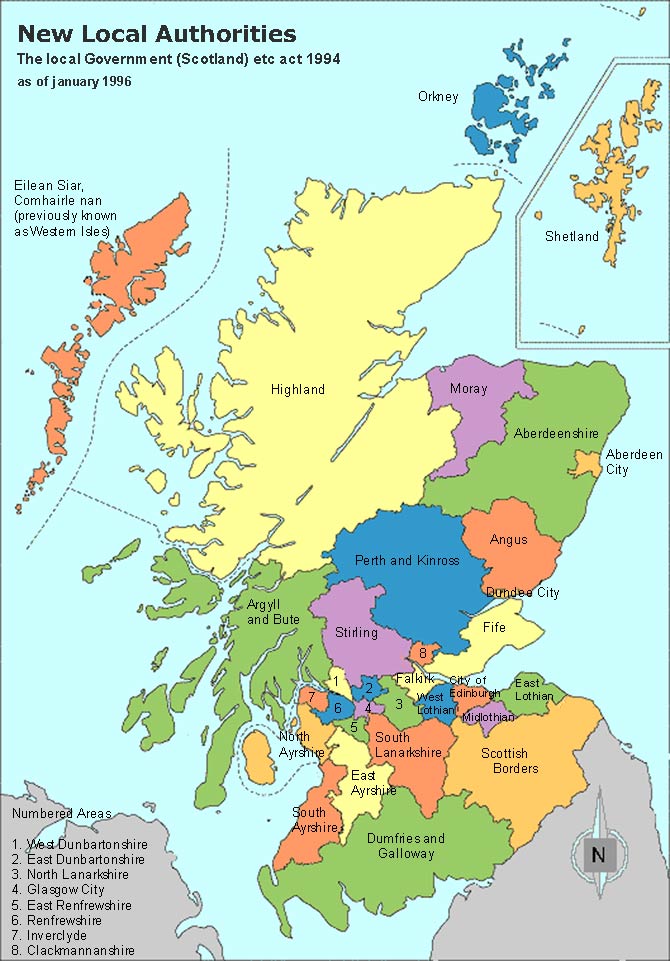 Scotland Map Regions and Towns
The Regions and Towns map shows the rough areas in which Scotland is divided, not to be confused with the council areas!