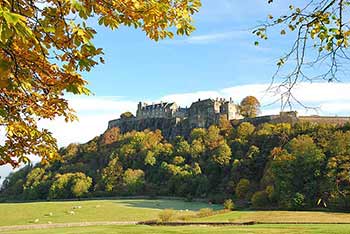 So when is the best time to visit the Scottish Highlands, my personal opinion is anytime as Scotland offers everything for all seasons, and the scenery changes with each season giving you a different aspect each time you visit. So what makes Scotland so appealing and why are some people put off visiting at certain times of the year.
Related info
Scottish Weather and Climate
Daylight Hours – Annual Calendar of Sunsrise and Sunset Times
Scottish Weather
The changeable Scottish weather is probably one of the largest factors to deter you from visiting the Scottish Highlands, it's not a case of the weather is always bad, it is just so unpredictable, some say you can experience four seasons in one day, but don't let this put you off, even if the weather is not necessarily good you can guarantee it will be dramatic, interesting, breathtaking and definitely very photogenic. But the weather plays such an important role within Scotland's dramatic landscapes, and it would be much different if it was not for our famous weather.
Billy Connelly said about the weather in Scotland: "There is no such thing as bad weather – only the wrong clothes"

Summer in the Scottish Highlands
The Months during summer especially June, July and August are very busy and Scotland's peak season for tourism, with the busiest period during the School summer holidays. You can experience lovely sunny days, however you can't always guarantee the weather at this time and can expect varied weather patterns, but the days are often generally mild and enjoyable, the largest advantage of this time of year is the daylight hours, with daylight reaching 10pm or beyond the further north you go. August in Scotland can be a great time to have a holiday in Scotland with many events taking place like Highland Games and Festivals, but this can also have a large impact on accommodation with many places booked up very early.
Although summer is a great time to Holiday in Scotland it does have some drawbacks, the warmer weather can attract many clouds of midges, these little biting insects can have the hardest outdoor type running for cover, they will often appear around dusk and dawn and especially in warmer and damp times.
Spring and Autumn in Scotland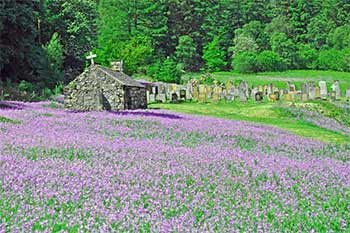 May and September can be a very nice time to visit with often nicer if not better than the main summer months. This time of year you are less likely to find large crowds and busier roads, and accommodation is more available and generally cheaper. During these months the scenery changes colour and is a fantastic time for outdoor activities especially Hiking and Mountain Biking, it is a particularly good time for people interested in Photography. During May you can expect to see many nesting birds and other wildlife, September can be restricted in some areas as this is stalking season for deer, but should not stop you enjoying yourself.
April and October are usually the start and the end of summer season in many areas of rural Scotland, many of the attractions and tourist offices open during the Easter week and usually finish or reduce hours after the October half term holidays, but this by far does not mean the end of holidays in Scotland as many areas are getting ready for the Winter season.
Winter in the Scottish Highlands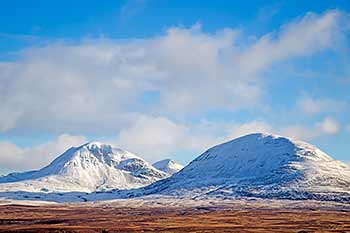 October to March can offer great deals for people looking for a winter holiday in Scotland with many hotels offering good deals for weekend breaks or mid-week breaks, do take note though that public transport in some rural areas will change to a winter timetable. During winter days you can expect cold and crisp weather but fairly short daylight hours, you can also experience wet, dark and gloomy days but this gives you the perfect excuse to sit beside a burning log fire with a glass of your favourite Scottish Whisky. An added bonus to your winter stay could be a visible Auroro Borealis or Northern Lights
Christmas and Hogmanay has traditionally been a good time to visit Scotland with the famous Scottish hospitality and party nights, however the cost can be much more during this time. During Winter if Snow falls on the Scottish mountains the Ski season will start, this can be a busier time in towns like Aviemore and other Scottish Ski resorts. Other highlights of a Scottish winter will be the chance to see the Northern Lights (aurora borealis) whilst snow falling on the Scottish mountains and forest will give you a Christmas card vista, a sight everyone should witness one time in their life.
Our View
So as you can see there are many months you can visit Scotland and have an enjoyable time, it's up to you, but we can guarantee you whatever month you choose to visit, Scotland will offer you a great time and a warm welcome.